Link below is a great article explaining, in depth, the anatomical reasons why Knee Valgus occurs (when your knees buckle in). It's written more for people in the industry but just have a quick read there is some great information there! Also great advice for how to correct it.
If you have any questions just shoot me an email and i'll try and explain anything in a different, more logical and less 'gargan'/anatomical way : ) 
Below is a great snippet from it, but check out the whole article HERE

Why Does Knee Valgus Occur?
As to what's causing the valgus collapse, in the research it has been suggested that knee valgus can be caused by four primary fixable factors. I've arrange them in order of most likely to least likely, based on my informed opinion:
1. Weak Hips
Inadequate gluteal/hip strength (gluteus minimus, glute medius, gluteus maximus, hip external rotators), possibly in conjunction with overactive hip adductors, prevents proper stabilization of the femur. The hips then move into adduction and internal rotation. And when the adductors are overactive in comparison to the glutes/hip external rotators, the knee is similarly pulled into valgus collapse.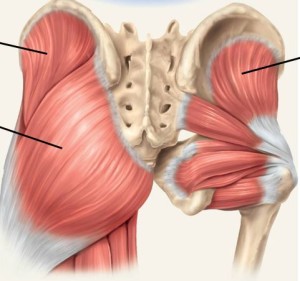 2. Tight Ankles
Inadequate ankle dorsiflexion mobility along with tight lower leg musculature (gastrocnemius, soleus, and anterior tibialis) prevents the tibia/knee from migrating forward sufficiently. This causes the foot to compensate by pronating (allowing for more forward knee migration), forcing the tibia to internally rotate, which leads to hip internal rotation and hip adduction, and therefore knee valgus.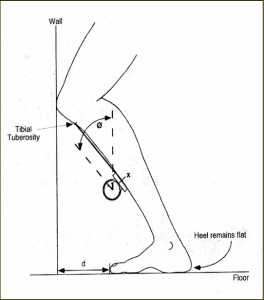 3. Impaired Quad Function
Inadequate VMO (vastus medialis obliquus) strength will fail to allow for proper knee stabilization, which will cause the knee to track inward.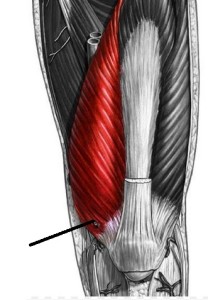 4. Impaired Hamstring Function
Inadequate medial hamstrings (semimembranosus and semitendinosus) strength will prevent proper stabilization of the knee which will lead to some medial knee displacement, similar to what happens with impaired VMO function but on the opposite side of the thigh.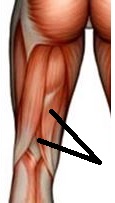 Knee valgus could initiate from a combination of these factors, but once it "sets-in," it becomes a brain/nerve problem and not just a strength or flexibility problem. Therefore you'll always have to re-groove squat patterns even when restoring impairments or imbalances.